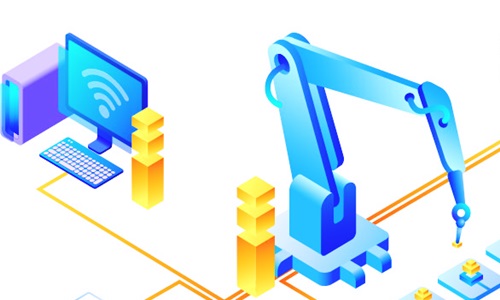 The new Continuous Gas Analyzer is designed for helping plants report emissions accurately and reduce ownership costs

Reports suggest that the new Rosemount™ CT4400 Continuous Gas Analyzer from Emerson is the first purpose-built Tunable Diode Laser (TDL) and Quantum Cascade Laser (QCL) analyzer in the world that is designed for helping plants report emissions accurately and reduce the cost of ownership.

Apparently, the emissions are reported in environmental monitoring applications which measure standard components, like oxygen (O2), carbon dioxide (CO2), carbon monoxide (CO), sulfur dioxide (SO2), nitrogen dioxide (NO2), and nitric oxide (NO).

Further from the reports, the Rosemount CT4400 analyzer provides the benefits of TDL/QCL technology, optimized for dry and cold applications running at ambient pressure. These benefits include low-drift performance, improved stability, accuracy and high sensitivity in a configuration which enables easy, fast integration into existing plant infrastructure.

Paul Miller, Rosemount Quantum Cascade laser analyzers' Managing Director at Emerson Automation Solutions, mentioned that Emerson's customers are seeking a better way for measuring emissions without the current high cost or the need for complex sample preparation and frequent calibration which needs ozone generators or NOx converters.

Miller further said that the Rosemount™ CT4400 Continuous Gas Analyzer provides the customers with a solution for their exact requirements in a configuration that could just be plugged in their existing systems and be running at a reduced cost than previously possible. Supposedly, the lower complexity of this system in contrast with what other firms are used to, results in higher analyzer availability and reliability, along with requiring very less personnel time.

The system could allegedly measure up to seven application-specific gas components simultaneously, as the system is able to hold up to four laser modules, offering huge flexibility in continuous emissions monitoring systems (CEMS) applications. This multi-component, simultaneous analysis in a single analyzer lowers the cost, as there is no need for multiple analyzers.

The Rosemount CT4400 Continuous Gas Analyzer ensures monitoring of gases and reliable detection along with assisting operators in avoiding unexpected shutdowns or costly regulatory fines, owing to its purpose-built design that delivers enhanced performance at a reduced cost.