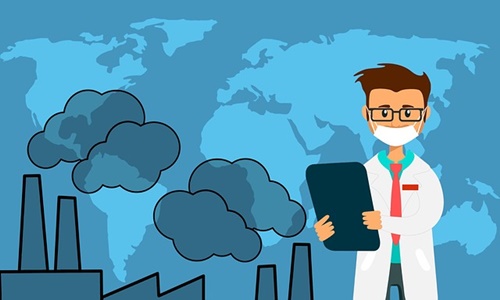 Scientists warn of the potential breakdown of global ecosystems in case chemical pollution exceeds planetary boundary
In Europe, a gigantic number of harmful chemicals are expected to be banned soon in compliance with new restrictions that are being flagged by campaigners as the most aggressive efforts seen so far.
In early 2022, scientists signaled toward a probable breakdown of global ecosystems if the chemical pollution were to cross the "planetary boundary".
The synthetic blight seems to be a major reason why whale species are on the verge of extinction, human fertility rates are constantly stooping lower, and is also a contributing factor in 2 million deaths reported each year.
Reportedly, the EU's commitment to addressing the ongoing degradation was underpinned after it released a "restrictions roadmap" this week, illustrating the use of existing laws to ban toxic substances linked to diabetes, cancers, reprotoxic disorders, hormonal disruptions, and other issues.
According to the European Environmental Bureau (EEB), the industry anticipates the inclusion of approximately 12,000 substances into the scope of the new proposal indicating the largest ever ban on toxic chemicals seen by the world.
Essentially, the plan addresses entire classes of chemical ingredients for the first time with a dedicated rule encompassing PVC plastics, retardants, bisphenols, PFAS, and all toxic substances involved in single-use nappies.
The plan focuses on the category also known as "forever chemicals" – named for the longer period of time taken for them to degrade naturally.
Moreover, the new paper also identifies chemicals used in food contact materials, and polycyclic aromatic hydrocarbon (PAHs) used in granules for children's playgrounds.
The European Chemicals Agency will assess all the above-mentioned chemical substances, which will be incorporated in a "rolling list", which will be reviewed and updated routinely before the revising of the EU's cornerstone Reach regulation, anticipated to roll out in 2027.
On the contrary, industry groups are more concerned about the potential impact of prohibiting the groups of chemicals on high street products like perfumes or sun creams, which often rely on a host of synthetic substances.
Source Credit: https://www.theguardian.com/environment/2022/apr/25/eu-unveils-plan-largest-ever-ban-on-dangerous-chemicals