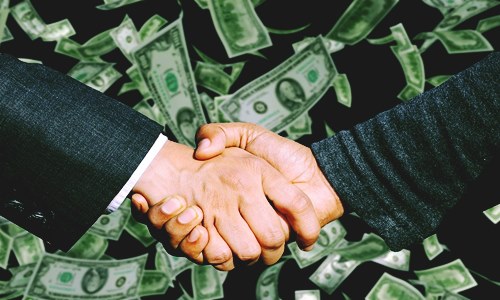 It was among the largest fundraising rounds for education tech firm in Southeast Asia
Ruangguru caters to more than 15 million students and manages about 300,000 teachers
Ruangguru, an Indonesia-based online education platform, has recently announced that it has secured $150 million in the Series C funding round that was headed by the General Atlantic, a renowned equity firm, and GGV Capital, a leading global venture capital company. The investment has helped cement Ruangguru's position in the field of education technology as a market leader and will also help the company to be able to expand its product offering in Vietnam and Indonesia.
Apparently, this is considered as one of the largest fundraisings that took place for an education technology firm within the Southeast Asia region. Many new investors along with the existing ones have also participated in the funding round.
Ruangguru was founded by the entrepreneurs Iman Usman and Adamas Belva Syah Devara in the year 2014. The company aims to offer equal access to affordable and high-quality education material via technology. The most popular product of Ruangguru, also called the ruangbelajar, happens to be a self-learning, online platform that provides journeys based on topics, such as quizzes, mock tests, animated videos and infographics summaries.
Ruangguru caters to more than 15 million students while managing about 300,000 teachers and also working closely with different levels of the Indonesian Government.
Ruangguru's Chief Executive Officer and Co-Founder, Belva Devara, stated that the company is looking forward to welcoming GGV Capital and General Atlantic as its partners. Ruangguru believes both the companies have an understanding of Ruangguru's vision of creating a major education business within the region that holds a larger purpose and the partnership shall help boost this vision.
Devara further added that GGV Capital and General Atlantic have a solid record in terms of partnership with entrepreneurs as well as scaling sustainable business models in both the technology and education sectors. Ruangguru will have the technical expertise and the experiences of GA and the GGV Capital.
Source credit- https://www.businesswire.com/news/home/20191225005006/en/Ruangguru-Completes-150M-Series-Transaction-Led-General