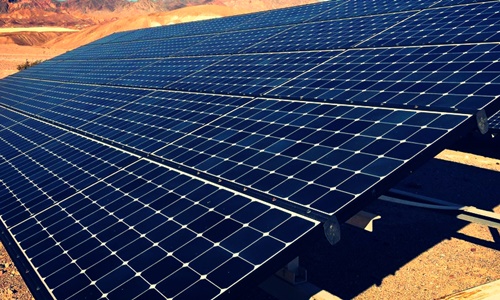 Google would amp up the company's expansion in the southeastern region of the U.S. through millions of solar panels.
 The technology giant intends to purchase 100% of renewable energy to power its offices and data centers in the U.S. and the rest of the world.
Google LLC (Google), a renowned Silicon Valley multinational technology giant, has reportedly announced that it wants to derive 100% of the power consumed by the company's new data centers in Hollywood, Alabama and Yum Yum, Tennessee through millions of solar panels. Reports cite, to accomplish this goal, the tech giant has signed a new multi-year agreement with the Tennessee Valley Authority under which the company would be purchasing energy from a number of new solar farms. According to a blog post by
Google
, attributing to the abundant amount of power generated through these new solar farms, the electricity consumed by the company's data centers in Alabama and Tennessee would be 100% renewable energy from day-one, helping the company match its annual electricity consumption as it grows further. The farms would be generating a total of 413 megawatts (MWs) of energy through more than 1.6 million solar power panels. Two of the biggest solar farms would be generating over 150 MWs of energy each. The farms would be among the biggest renewable energy projects across the Tennessee Valley region and the largest solar farms ever constructed by the company. The company had announced back in 2016 that it planned to supply carbon-free energy to each of its data centers on a daily basis. The Silicon Valley giant attempted to reach the goal of purchasing 100% renewable energy in 2017. According to the company's October 2018 reports, the company so far has managed to supply carbon free energy to its data centers located in Netherlands, Finland, Taiwan, Iowa and North Carolina. The financial information related to the Tennessee Valley Authority power purchase agreement has not been unveiled yet.