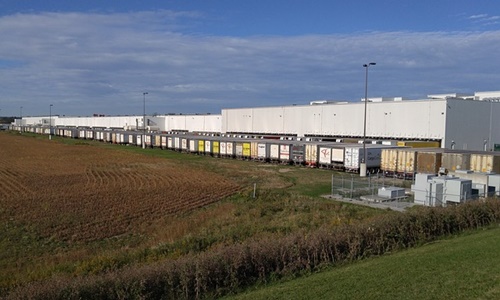 The American food delivery firm, Gopuff has reportedly launched features that will eliminate most of the platform's biggest challenges, like picking up orders from nearby stockrooms and being unable to schedule orders ahead.
From now on, in those places where the company doesn't deliver 24/7, Gopuff users can place orders, even when the marketplace is closed. As soon Gopuff reopens, it will deliver the order to their doorstep.
Additionally, users can also schedule orders, well in advance for a specific time and date, just like one can do with major food delivery apps, as well as arrange for orders to be picked up in those places where Gopuff offers in-store and retail shopping.
But the in-store shopping experience is still limited. As per the firm, this option is available only in the BevMo! Outlets, which it acquired in 2020 for $350 million, and in some locations in New York City.
As per sources, the firm is also introducing gifting, allowing customers to add gifts to their cart for customers both on and off the platform. Once they have entered the receiver's address, phone number, name, and gift message, both the sender and the recipient will receive a text message, which will confirm the preparation of the gift order. The receiver will also get SMS alerts when the order is about to be delivered or canceled.
Gopuff also collects the personal information of the users, which it can use for promotion and ad targeting its subscription services. It can also share the information with third parties like "affiliates and subsidiaries," and business partners.
Lately, Gopuff has been going through some rough times. After having ex-Disney CEO Bob Iger as its investor and advisor, it was intended to be an IPO, but to slash expenses, it exited Spain and laid off one-tenth of its total workforce. In October, as the firm was looking forward to securing a credit line of around $300 million to deal with inflation, it eventually had to cut its operations affecting customer services.
Source Credit: https://techcrunch.com/2022/11/19/gopuff-launches-scheduled-deliveries-gifting-and-in-store-pickup/