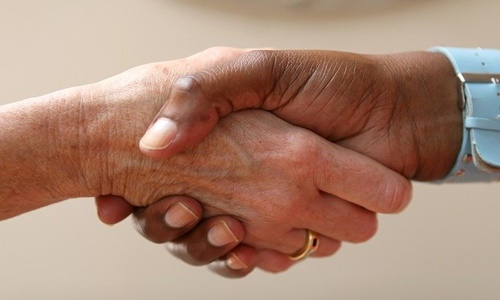 HSBC Bank Oman has reportedly announced its intentions to hold talks about a cash-and-shares merger deal with local rival Sohar International Bank.
The HSBC Holdings plc unit stated that it has considered Sohar's letter of intent and has agreed to hold preliminary talks to get more insights on the potential offer. It added that the merger deal will be executed subject to customary conditions like regulatory and stakeholder approvals.
So far, Sohar has provided no details of the terms of its potential offer. Its board is currently exploring the possibility of a cash-and-stakes deal.
The Gulf region is witnessing a trend of consolidation in the banking sector amid the diversion of profit margins for lower government spending and banks trying to upscale to stay regionally competitive.
For instance, National Commercial Bank (NCB), the biggest lender in Saudi Arabia, has merged with small-scale lender Samba Financial Group to create Saudi National Bank with assets worth USD 240 billion.
The market capitalization of HSBC Oman, as of its latest closing, was USD 587 million. Its shares shot up by 9.7% on Sunday. On the other hand, the market value of Sohar is close to USD 816 million and the company shares were down by 1%.
In other news, HSBC Holdings has outlined three steps to turn its net-zero goals for its clients into business transformation throughout the bank.
These plans are only achievable through collaboration with its clients by financially supporting the changing business technologies and models to curb their emissions of greenhouse gas.
HSBC will partner with its clients, untap finance for clean technology, skills, and infrastructure as well as be transparent about its science-based expectations for the transition. This will allow its customers to play a crucial role in achieving a net-zero future.
The three steps are as follows:
The bank will issue an organization-wide Climate Transition Plan next year
It will phase down the finances of fossil fuels to limit global temperature rise
The bank will review and update the company's broader investment and financial policies hampering its net-zero goals
Source credits:
https://www.reuters.com/markets/deals/hsbc-oman-hold-talks-possible-merger-offer-sohar-intl-2022-06-19/