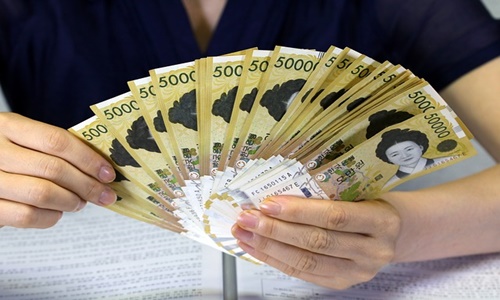 The International Monetary Fund (IMF) has reportedly cut down its economic forecast for Asia as monetary tightening across the world, increasing inflation due to Russia and Ukraine war, and a steep slowdown in China stifle regional recovery opportunities.
The IMF stated in its Asia-Pacific regional economic forecast report published on Friday that while inflation in Asia is still lower than in other places, most central banks need to keep raising interest rates to keep inflation expectations from becoming unanchored.
The IMF reduced its predictions for Asia's growth to 4.3% for 2023 and 4% for 2022 respectively, dropping 0.9% points as well as 0.8 points from April. The growth in 2021 was followed by a slowdown of 6.5%.
According to the IMF, one of the major obstacles is China's abrupt economic slowdown, which is attributed to severe COVID-19 lockdowns and its escalating real estate problems.
As per the report, the economy's access to market funding has become more difficult as more property developers have defaulted on their obligations in recent months. Due to significant exposure, risks to the financial system from the real estate industry are increasing.
Following an increase of 8.1% in 2021, the IMF anticipates China's growth to fall to 3.2% this year, a 1.2-point revision downward from its April forecast. Furthermore, IMF stated that the world's second-largest economy is expected to grow by 4.4% in 2023 and 4.5% in 2024.
The IMF does not anticipate a swift resolution to Beijing's real estate crisis, which it said needs to be tackled comprehensively to sustain GDP, even if it anticipates China to progressively reduce the tight COVID-19 limitations next year.
IMF stated that this approach may be especially helpful in countries with Asia's weaker foreign exchange markets, like the Philippines, or in countries like Indonesia where currency imbalances on bank or company balance sheets increase the risk of exchange-rate volatility.
It added that foreign exchange involvement should be limited in duration to minimize long-term consequences, which may include greater risk-taking in the private sector.
Source credit: https://www.aljazeera.com/economy/2022/10/28/imf-cuts-asias-economic-forecasts-as-chinas-slowdown-bites