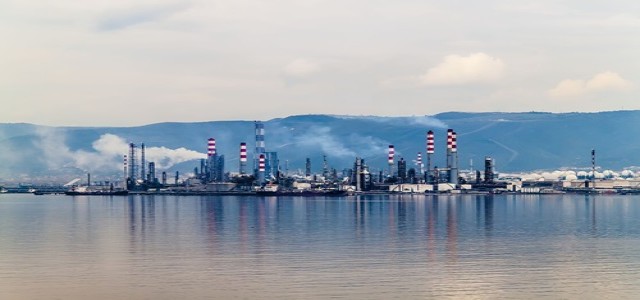 Global investment firm KKR in association with XPV Water Partners has reportedly announced the acquisition of Environmental Dynamics International (EDI) for the expansion of their jointly established water quality platform, known for deploying end-to-end nutrient management solutions.
According to Chuck Tharp, the Founder of EDI, this collaboration will be a great cultural fit for Environmental Dynamics International and will add remarkable resources, expertise, and passion that would propel collective growth.
For the uninitiated, EDI was founded in 1975 and is a leading global developer of diffused aeration systems. The company is headquartered in Columbia and specializes in the areas of research, manufacturing, and application of biological treatment systems for municipal and industrial waste water. EDI's solutions have been installed at more than 7,000 facilities across 100 countries and have globally benefitted over 300 million people till date.
Sources claim that EDI's addition to XPV and KKR's water quality platform is bound to accelerate the platform's nutrient management offerings deployed via Environmental Operating Solutions, Inc., and Nexom, Inc. Post acquisition, EDI will be integrated into Nexom, Inc.
According to the CEO of Nexom, Martin Hildebrand, the addition of EDI to Nexom will undoubtedly be an incredible strategic fit and the company looks forward to working with EDI's employees to expand the combined business.
XPV Water Partners' David Henderson and KKR's Robert Antablin have jointly stated that their water quality platform is committed to scaling solutions for the promotion of water quality. The platform looks forward to establish cooperation with EDI's management team to deliver its resources, ideas and capital to facilitate additional growth. The water quality platform also intends to emerge as the first of the many through its joint working initiatives with ruling entrepreneurs, technologies, and businesses across the sector, added Henderson and Antablin.
For the record, KKR cites this investment as part of its Global Impact strategy to focus on the identification and investment behind companies whose core business models deliver commercial solutions that contribute towards realizing the United Nations SDG#6.
Source Credits:
https://www.businesswire.com/news/home/20200623005521/en/KKR-XPV-Grow-Water-Quality-Platform-Acquisition