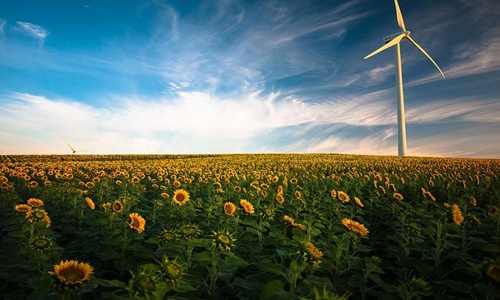 Mainstream Renewable Power, a business owned majorly by Aker Horizons, and Ocean Winds, an offshore wind energy development company, have been selected as ideal bidders for a potential offshore wind farm in Scotland.
Appointed by Crown Estate, both companies are expected to bid for a zone having the potential of a 1.8 GW offshore wind farm located off the Shetland Islands in Scotland.
As the preferred bidders, Mainstream and Ocean Winds are provided with the opportunity of entering an option agreement for the ScotWind site located at the east of the Shetland Islands at around 100m water depth, which is ideal for floating offshore wind.
Apparently, the project partners who hold 50-50 ownership are committed to delivering floating offshore wind on an industrial scale in the country. This will provide local job opportunities in Scotland and the Shetland Islands.
Reportedly, the output from the site is expected to power around 2 million homes.
Speaking on the latest move, Chief Executive Officer (CEO) of Aker Horizons & Chairman of Mainstream, Kristian Røkke, stated that the firm is proud of the success achieved by Ocean Winds and Mainstream in the ScotWind process.
It demonstrates the strength of the collaboration and Mainstream's position as a pioneer in developing gigawatt-scale renewables platforms with considerable offshore technology proficiency. This has been further reinforced by the recent combination of the firm with Aker Offshore Wind.
Mary Quaney, Mainstream's Chief Executive Officer, also added that the recent selection of the company as a preferred bidder is an excellent win, which plays to its strength as a leading provider of floating offshore wind technology with a solid track record in wind project development.
The firm has already developed the Neart na Gaoithe Offshore Wind Farm of 450 MW capacity in Scotland. Quaney further stated that the firm is now keen on working with its stakeholders to develop Scotland's offshore wind industry further and assist it in becoming a global leader in floating offshore wind power technology.
Source credit -
https://www.saurenergy.com/solar-energy-news/mainstream-renewable-power-and-ocean-winds-win-wind-energy-site-in-scotland