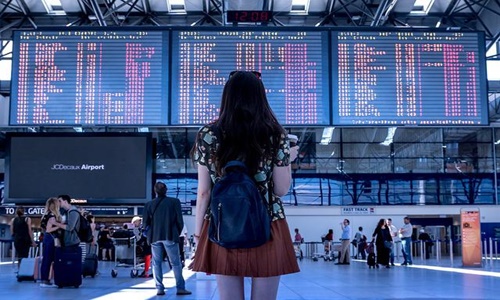 Marriott International Fiji Hotels has reportedly introduced Good Travel with Marriott Bonvoy, as part of a joint partnership with MES (Mamanuca Environment Society). The program has been unveiled at the Denarau Farm, a flagship property of the Sheraton Fiji Golf & Beach Resort located on Denarau Island.
The launch aligned with the visit of the Executive Area Leadership Team to the Pacific by Mr. Rajeev Menon, Marriott International's APEC (Asia Pacific excluding Greater China area) President, and Mr. John Toomey, Vice President of Sales & Marketing.
Upon officiating the presentation of the cheque to MES representatives, Mr. Menon states that Good Travel with Marriott Bonvoy represents community collaboration and involves the curation of meaningful experiences for guests. He added that this collaboration with MES indicates a major stepping stone for all of Marriott's Fiji hotels, with the program spearheading unique experiences while offering support to the local communities as well as the environment.
Marica Vakacola, Project Manager and representative of Mamanuca Environment Society also commented on the alliance, stating that the partnership with Marriott International Fiji is a major achievement for the organization, given its vast footprint in the country's tourism sector. The collaboration is also in alignment with MES's commitment to supporting UN Sustainable Development Goals and Fiji Green Growth Framework, she added.
For the record, the Good Travel program has been devised to offer unique and meaningful travel experiences across the Asia Pacific. The program has three main pillars; Community Engagement, Marine Conservation, and Environmental Protection, and operates under guidance from Serve 360, the firm's social impact and sustainability platform.
The program will be championed by hotel teams at Sheraton Resort & Spa, Tokoriki Island, Sheraton Fiji Golf & Beach Resort, and Fiji Marriott Resort Momi Bay, in partnership with a support team from MES, which will facilitate the annual plantation of over 3,000 native & fruit trees, 1,200 coral plants, and 10,000 mangroves.
Source Credit: https://www.thehotelconversation.com.au/news/2022/08/29/marriott-international-fiji-resorts-consolidates-partnership-mamanuca-environment