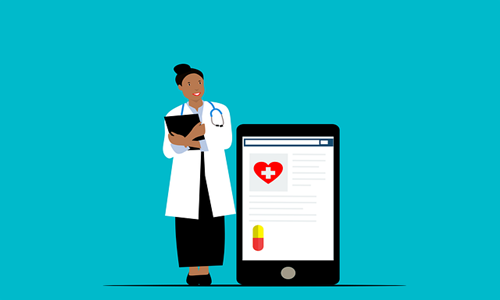 MediBuddy, a digital healthcare platform, has reportedly acquired online doctor consultation platform Clinix to expand operations and services in rural India.
Clinix has an extensive network across 20 Tier-2 and Tier-3 cities, fulfilling the healthcare requirements of the rural population.
According to MediBuddy's Chief Executive Officer and Co-Founder, Satish Kannan, the Clinix acquisition is considered a crucial step in its aim of providing high-quality healthcare to every Indian.
Kannan added that the company's infra-tech and network support along with Clinix's extensive rural presence will enable it to extend its research and expand services to attain its goal of covering a large part of the population who do not have adequate access to quality healthcare solutions.
According to the Bengaluru-based company, the rural population often faces many challenges when it comes to reasonable tech infrastructure, technical knowledge, doctor-to-patient ratio, internet reach, and online payment systems.
Clinix seeks to solve this problem and has established a system to train and empower locals by teaching them the procedures for booking online doctor consultations.
Aravind Dhulipala, Chief Executive Officer and Co-Founder of Clinix pointed out that the doctor-patient ratio is significantly skewed in rural India.
He added that MediBuddy's extensive network and advanced technology will help cover a broad population range and reduce the gap between rural and urban regions in terms of quality healthcare services.
MediBuddy has a partner network of more than 7,000 hospitals, 90,000 doctors, 2,500 pharmacies, 3,000 diagnostic centers, and 1,800 members. The company has also developed an integrated system that offers multilingual healthcare services.
In June 2020, MediBuddy announced a cash-and-stock merger deal with online medical consultation provider DocsApp for an undisclosed value. As part of this deal, both brands agreed to function independently.
For the unversed, DocsApp does more than 25,000 consults every day. Around 70% of the traffic on the platform is associated with consultation.
Source credit:
https://www.moneycontrol.com/news/business/startup/digital-healthcare-platform-medibuddy-acquires-rural-healthtech-startup-clinix-8822101.html