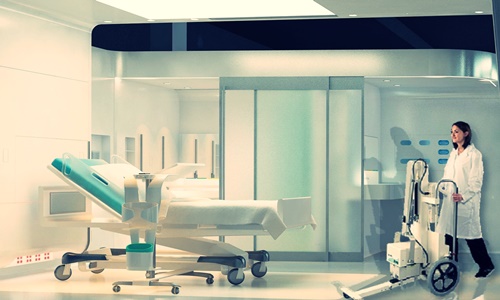 The integration of information technology in healthcare has been relatively slower in the nation.
 AI-supported medical devices are projected to reduce human error & lessen the burden on medical professionals during diagnosis.
Medical diagnostic services that are supported by Artificial Intelligence are reportedly set to be deployed across Japan, where the integration of information technology in healthcare has been significantly slower. Reports cite, to that end, Computer systems design services firm, Cybernet Systems Co., Ltd. (Cybernet), Nagoya University and Showa University have joined forces to develop a software that analyzes colon polyps that are shown in images taken in endoscopic examinations. According to a report by
The Mainichi
, the software, by using the vast amounts of diagnostic data collected in the past, would be able to ascertain whether the colon polyps are malignant. The software has been proven reliable, with an assessment ruling that the software can identify a potentially cancerous colon polyp with the same amount of accuracy as a leading medical specialist and has been approved by the government for commercialization. Meanwhile, LPixel Inc., a leading player in the domain of life science imaging analysis, has developed a program that identifies cell degeneration in the cerebrum through examination of the images that are taken during a MRI scan. The firm used a deep-learning approach, by having the software system process copious amounts of diagnostic data. The system is capable of recommending the patient to get a closer checkup from a doctor when it suspects a progression in the patient's cerebral disease. Anticipating an accelerated reliance on AI-enabled technologies across the medical field, Japan's Ministry of Health, Labor & Welfare have compiled guidelines that place the responsibility on doctors to ensure the correctness of diagnostic results. According to reports, the government expects to lessen the burden from the shoulders of doctors during diagnosis while doubling down upon instances of human error through the software-aided medical devices.