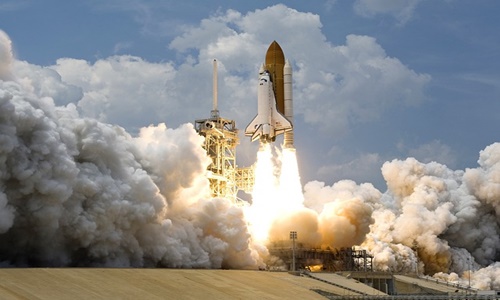 The Artemis spacecraft from NASA is reportedly scheduled to reach the Moon. Before entering a bigger orbit, the Orion spacecraft will travel 130 km (80 miles) above the moon's surface.
Since the maneuver will take place on the far side of the Moon, the vehicle will be out of communication for around 15 minutes during this maneuver, which began at 12:44 GMT.
The Artemis team said that they would be waiting eagerly for the signal, and that it had 'exceeded expectations' since the mission's launch last week.
Jim Geffre, one of NASA's employees, stated that this was the first time in 50 years that a human exploration vehicle had been sent to the Moon from low Earth orbit.
While making the close approach, the spacecraft will fly over the Apollo 11, 12, and 14 landing sites. After 34 minutes without communication, it will reestablish contact and begin to transmit information and videos from the fly-by.
It has been reported that the Artemis mission kicked off last week from the Kennedy Space Center after launching the most powerful rocket NASA has ever developed.
The launch placed Orion on its course to the Moon. The capsule has already returned many photos throughout its journey. According to credible sources, this flight is a trial, so there are no astronauts onboard. Instead, three manikins equipped with thousands of sensors are flying the spacecraft.
According to NASA astronaut Zena Cardman, the sensors were used to get an idea of whether the environment would be safe for people.
The spacecraft is also being closely watched by the European Space Agency. The Agency has built Orion's service module, which offers the power and propulsion required for the arduous journey.
As per sources, it will travel farther than 430,000 kilometers (270,000 miles) from Earth, a distance that no other human-built spacecraft has ever travelled.
The spacecraft will then start its return journey, heading back towards the Moon before landing on Earth in the Pacific Ocean on December 11.
Source credit: https://www.bbc.com/news/science-environment-63697714