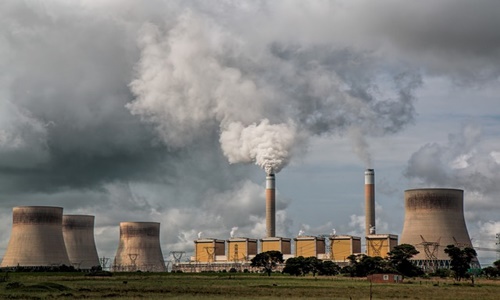 National Grid has reportedly deployed coal power stations on standby as an emergency supply for the first time this winter, just in preparation for the coldest winter of the year.
At EDF's West Burton A plant, two units in Nottinghamshire began providing electricity for the grid on Tuesday afternoon. Apparently, their production will be increased based on the amount of electricity produced from other resources.
The Met Office has posted weather alerts for snow and rain throughout the U.K., with temperatures anticipated to reach -4C in London and -6C in Birmingham.
As per sources, a mix of extreme cold driving increased the demand for electrical power and heating, while the low wind decreasing windfarm electricity supply has resulted in tight generation conditions.
Strikes at EDF's nuclear power stations in France, which transmit electricity to the United Kingdom via undersea cables, have also prompted worries in recent days.
The government secured winter backup contracts for two of the five plants in Nottinghamshire last year to maintain coal-fired power stations on reserve for emergency usage amid increased worries about electricity shortages this winter.
The coal-fired stations, including the additional units at Drax in Yorkshire as well as Uniper's Ratcliffe-on-Soar facility in Nottinghamshire, have already been warmed up for possible usage multiple times this season but have been shut down at all times.
The electricity system operator (ESO) for the Grid also requested that two units at Drax in Yorkshire fire up in preparation for future use.
Meanwhile, ESO issued an electrical margin notice, instructing the operators of all power stations to put on additional power flows between 4.30 pm and 8.30 pm on Tuesday. Later, this requirement was lifted.
National Grid highlighted that taking these steps to support supply did not put them in danger.
Yet, the ESO refrained from paying households and companies to reduce their energy consumption. It announced earlier on Tuesday that it might use its demand flexibility services on Wednesday but afterward declared that it would not operate.
Source credit: https://www.theguardian.com/business/2023/mar/07/national-grid-power-plants-coldest-night-of-year-extra-electricity