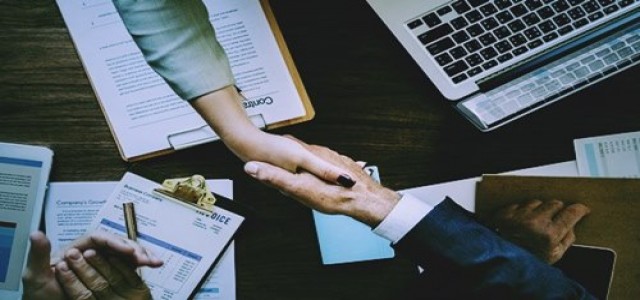 Perfect Corp., a beauty tech solutions provider, has recently announced a collaboration with Google to launch an AR interactive beauty try-ons.
The beauty tech solutions company made this announcement at the Marketing Livestream 2021 conference meet of Google, where keynote presenter & Senior Director of Project Management at Google, Jenn Liu, shared a preview of the integration.
She highlighted the way AR virtual try-ons can assist brands in enhancing their footprint and how the AR-powered virtual beauty try-on experiences of Perfect Corp. can aid online shoppers in virtually discovering and experimenting with a broad range of beauty products & shades through Google search.
Perfect Corp. has developed an AR-powered virtual makeup kit that offers a unique 'hands-on' experience via a digital lens. The makeup kit will allow customers to try-before-they-buy, providing a similar experience as in-person shopping.
Currently, the virtual try-on offering is available for eyeshadows and lipsticks, while the company is planning to add foundation to its makeup kit. This new and unique virtual experience will enable brands to personally connect and engage with multiple shoppers and meet their diverse needs.
The Google AR virtual try-on experience has been directly embedded into the user experience, providing shoppers with an option to try their products across various skin tones or virtually experiment by turning the live camera mode on.
This significant one-click experience will invite more web users to virtually try several eye and lip beauty SKUs from above 40 beauty brands including Black Opal, Estee Lauder, Charlotte Tilbury, and MAC Cosmetics, among others.
According to Alice Chang, CEO & Founder of Perfect Corp., the company has shown excitement to collaborate with Google in developing AR virtual beauty trials via Google search. The two companies have leveraged YouCam's AR technology to cater to the beauty fanatics who purchase products online and help them experiment and discover products in an interactive way.
Source Credit: https://www.businesswire.com/news/home/20210601005679/en/Perfect-Corp.-Helps-Over-40-Brands-Integrate-Google-AR-Interactive-Beauty-Try-Ons-through-Google-Search