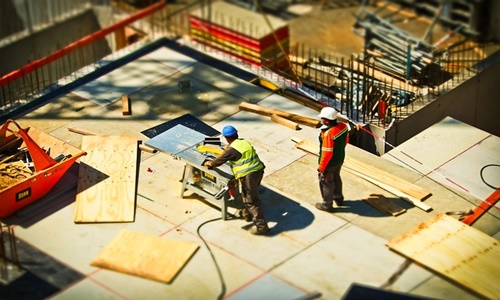 Persimmon, the British housebuilding firm has reported a dip in the prices and sales of the new-built house in recent weeks. It also claimed that the cancellation rates have increased as well, which indicates that the property market is entering a recession.
It claimed that as recession weighs on people's minds and the cost of mortgages rises uncertainty has increased in the last six weeks and demand has also waned.
Within 5 months, Persimmon finished 9,974 homes by 6 November, and the figure is lower than 2021's figure of 10,728. It also fulfilled the forecast of 14,500 to 15,000 completed units as a whole, despite facing a high cancellation rate of 28% in the last 6 weeks, which increased from 21% in the last 12 weeks, thereby indicating some uncertainties.
In the last 1.5 months, private homes' average net weekly sales rate fell to 0.48 from 0.6 in 3 months beginning from 1 July. The average selling price decreased by 2%, and Persimmon stated that its prices were less than the market average.
Aynsley Lammin, an analyst at Investec housing claimed that the sharp fall in recent trading clearly means that the profits will be much less in 2023.
Meanwhile, Nationwide also reported that property values decreased by around 0.9% during the last month, the first drop in over a year, as the Truss government's recent mini-budget triggered turmoil in the financial market and sharply increased the mortgage rates. Similarly, Halifax also reported a 0.4% depreciation in house prices in October.
According to sources, Persimmon is lessening further land acquisition and is adopting a selective approach. Compared to 2022, land additions are expected to be much lower in 2023.
Since January, the share prices of Persimmon have fallen by more than 50%, which has made it one of the worst firms which are listed in the FTSE 100 index. On Tuesday morning, shares were down by 6.5%, which made it the biggest faller on the index.
Source credit: https://www.theguardian.com/business/2022/nov/08/persimmon-sales-price-fall-property-market-cancellation-rate