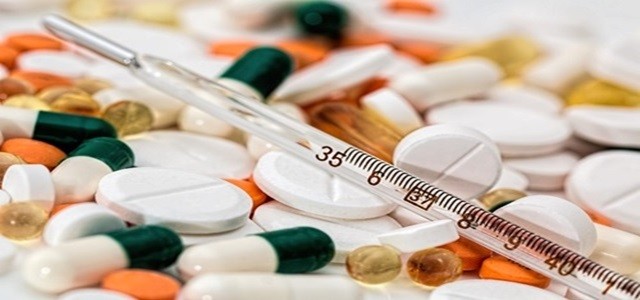 Sanofi currently owns 20.6% equity in Regeneron Pharmaceuticals.
Both the companies have had a collaboration since 2003 successfully developing five medicines for patients.
Sanofi has expressed that this decision was taken by the company after consultation with Regeneron that has decided to repurchase USD 5 billion worth of stocks.
Global Healthcare leader Sanofi has expressed an interest in selling its investment Regeneron Pharmaceuticals. It is said that the offering and repurchase of shares will have no impact on the collaboration between the two companies.
Sanofi currently owns about 23.2 million common stock shares of Regeneron which gives them 20.6% ownership in the company. The preliminary supplement for the offering of Regeneron's shares will be submitted the with US Securities and Exchange Commission.
Regeneron Pharmaceuticals is apparently in agreement to take back USD 5 billion worth of stocks from Sanofi upon the completion of its public offering. However, Sanofi will still retain 400,000 common stock shares of Regeneron even after the offering in support of its ongoing collaboration between the two companies.
The CEO of Sanofi, Paul Hudson labeled the collaboration between the companies as one of the most productive in the industry that created significant value for both the companies and led to the creation of five important medicines for various ailments. He stated that the company took this decision to create value for shareholders and said that this transaction will help the company execute its continuous growth and innovation strategy.
Sanofi will discontinue its ownership in Regeneron following the public offering and share repurchase under the equity method. Sanofi's EPS is expected to increase by +5% in 2020 at a constant exchange rate from the EPS of €5.64 in 2019.
The companies had started this commercial and clinical collaboration back in 2003 which resulted in five successful approved treatments to date with more clinical trials still in the pipeline. Sanofi bought shares in Regeneron back in 2004. Sanofi's decision to sell the common stock was taken upon consultation with Regeneron keeping a structure in mind that allows both companies to accomplish their objectives.
Source Credits:https://www.globenewswire.com/news-release/2020/05/25/2038217/0/en/Sanofi-intends-to-sell-its-equity-investment-in-Regeneron-confirms-no-change-to-ongoing-collaboration.html