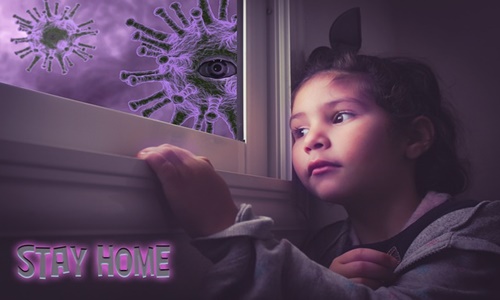 Chinese authorities are reportedly working to track down connections related to a woman who tested positive and whose visit to the city's Disney resort resulted in its interim lockdown and have sent warnings requiring mandatory testing and quarantine orders to many Shanghai residents.
Due to China's rigorous zero-COVID policy, the Shanghai Disney Resort shut its doors on Monday, becoming the most notable location to do so. All visitors were locked inside, and they could only exit after testing negative for the virus many hours later.
Many families said that on Tuesday, officials had instructed them to stay at their respective homes and undergo COVID-19 tests for the following three days if they had been to the park since Thursday.
One local resident stated that she was informed that her family could need to enter a central quarantine.
Authorities reported that the Disney resort was closed after a 31-year-old woman came back positive for the virus after visiting the park and other locations in recent days.
The most recent crackdown occurs as coronavirus cases in China reach 2,719 per day.
According to international standards, the number of COVID-19 cases in the nation has stayed low, and some people think the harsh pandemic restrictions are slowing down the economy and moving the country further and further away from the rest of the world.
Millions of people have been forced to stay indoors due to the strict zero-COVID policy, which has also resulted in widespread testing and unexpected lockdowns in regions where coronavirus infections or their close connections have been found.
In August, after discovering that a consumer had been in close contact with an individual who had screened positive for COVID, authorities attempted to stop people from leaving an Ikea outlet in Shanghai's Xuhui area.
The city had already experienced a two-month shutdown due to the aggressive coronavirus response.
Source credit: https://news.sky.com/story/shanghai-disney-resort-visitors-told-to-stay-at-home-after-single-covid-case-prompts-lockdown-of-theme-park-12735459