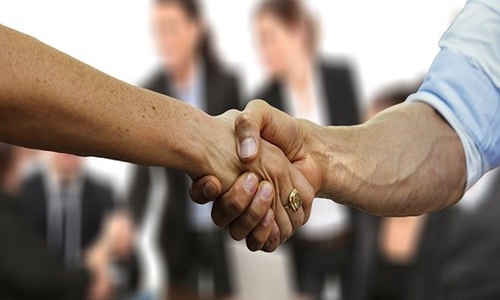 Siemens AG has reportedly extended its alliance with NVIDIA Corporation to accredit the industrial metaverse and expand the usage of AI-powered digital twin technology.
Both companies have stated that the growing usage of AI-powered digital twin technology will help in upscaling industrial automation. The extended connection between NVIDIA Omniverse and Siemens Xcelerator is the first step in the partnership.
For the unversed, Omniverse is a 3D design and collaboration platform whereas Siemens Xcelerator is an open business platform.
NVIDIA and Siemens have claimed that linking the two platforms will ease an industrial metaverse with Siemens' physics-based digital models and NVIDIA's real-time AI, enabling companies to make insightful and faster decisions.
Furthermore, the inclusion of Omniverse in the open partner ecosystem of Siemens Xcelerator will fast-track the adoption of digital twin technology, offering greater improvements and productivity to processes throughout the product and production lifecycles.
This inclusion will also enable enterprises to use digital twins that produce performance data in real-time.
Besides, businesses can create novel industrial IoT solutions, obtain actionable information from edge or cloud analytics and make immersive, visually rich simulations to acknowledge unrealized engineering challenges.
Siemens CEO and President Roland Busch has commented that the integration of physics-based, photorealistic digital twins into the industrial metaverse provides immense potential to change industries and economies by offering a virtual world where people can collaborate and communicate to resolve real-world challenges.
Busch added that the Omniverse-Siemens Xcelerator linkage will enable an immersive, real-time metaverse that connects software and hardware, between the cloud and the edge with relevant data from the software and solutions offered by Siemens.
Both companies have also pointed out that the collaboration realizes the metaverse by consolidating complementary ecosystems and technologies.
It should be noted that over 25,000 organizations across the world use NVIDIA AI, edge autonomous systems, and Omniverse's intelligence engine in the cloud.
Source credit:
https://itbrief.com.au/story/siemens-expands-nvidia-partnership-for-industrial-metaverse