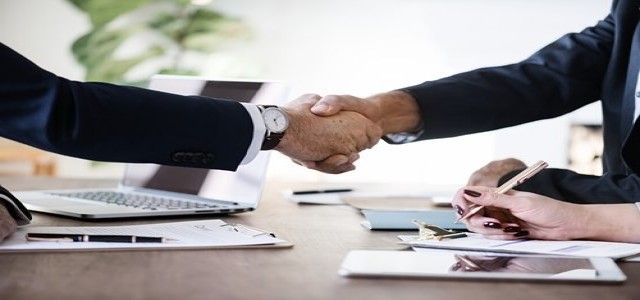 SigmaSense, a digital and fully scalable sensing technology provider, has recently announced the closing of a Series A funding round worth $22 million. The funding has been led by Foxconn Technology Group as well as other strategic investors such as MRI, GIS, E Ink, and Corning. In addition to these investors, Tom Meredith, Former CFO of Dell, has also participated.
Under the recent funding, SigmaSense is planning to make its touch solutions reach the preeminent standard in the rapidly growing touch controller market worth $4.7 billion revenue. The company is also aiming to become a part of the $100+ billion global display market, which spans from laptops and mobile phones to large interactive digital signage & whiteboards.
Additionally, the funding is expected to surge the development of software and semiconductor solutions of SigmaSense to generate breakthrough sensing data that allows human-machine interactions.
The ongoing COVID-19 pandemic has generated a strong touchless technology demand to enhance safety and reduce human contact. The SigmaSense technology is gearing up to provide infinite vertical integration possibilities to fulfill this rising demand. These include sensing in medical products, consumer devices, automobiles, and industrial applications.
The SigmaDrive™ technology of SigmaSense can enhance SNR (signal-to-noise ratio) to drive performance and improve user experiences. The touchless multi-layer interaction offered by the SigmaHover technology is also expected to gain high prominence in the post-COVID world.
The sensing technology company supports new sensor materials as well as improves overall performance and responsiveness to cut the system costs. Its touch sensors are designed to use new conductive polymers in both large and small screens to ensure flexibility and low costs. Moreover, the noise tolerance feature will further improve the performance in tabletop & industrial applications.
E Ink Holdings' CEO, Johnson Lee, has reportedly commented on the company's excitement regarding the new sensing technology to be delivered by SigmaSense. He further added that the recent investment marks its devotion towards strengthening SigmaSense's ePaper ecosystem and its target of delivering new technology to customers.
Source credit:
https://www.businesswire.com/news/home/20200923005265/en/SigmaSense-Closes-22M-Series-A-Funding-Round-with-Groundbreaking-Invention-Enabling-Touchless-Touch-Screens#:~:text=AUSTIN%2C%20Texas%2D%2D(BUSINESS%20WIRE,partner%20of%20LG%2DMRI).