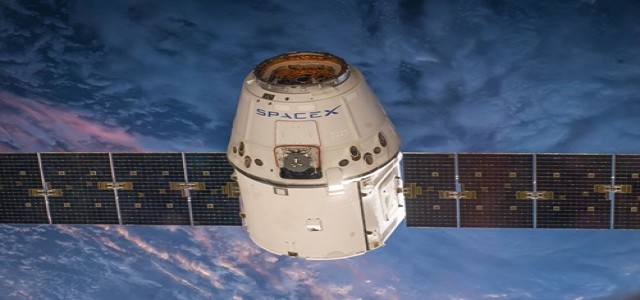 SpaceX, a renowned American aerospace manufacturer and space transportation service provider, reportedly announced the completion of an important test of a crucial safety system of the company's Crew Dragon spacecraft.
The new test involved the launching of Crew Dragon using Falcon 9, though the vehicle did not have any actual crew onboard. Instead, the passengers traveling through the spacecraft were two test dummies retrofitted with several sensors. The sensors were used to measure the force that would be experienced by a real crew if they are ever required to be saved by the escape system of capsule.
The Crew Dragon's launch was purposely cut short, with the IFA (In-Flight Abort) system triggered to decouple the rocket and the Crew Dragon about one and a half minute into the launch procedure.
Within two minutes of the launch, the rocket exploded. The launch appeared to be a success.
Generally, the rocket destruction in a flight means the failure of that mission. However, as SpaceX was evaluating a vital Crew Dragon's safety system the event was deemed successful. This safety system is intended to transport astronauts for NASA to the International Space Station.
At a press conference conducted by SpaceX and NASA following the mission, Elon Musk, CEO of SpaceX stated that the spacecraft test went exactly as planned, which is good news as the timeline for an actual crew launch can be kept on track.
Musk further added that overall, the mission was a picture-perfect success. The mission went as well as the company could possibly expect. The company is delighted, and the results are great.
The mission this far looks perfect, at least as much as the company has seen. However, SpaceX still needs to physically recover the Crew Dragon spacecraft and make sure that there is no issue that cannot be seen on telemetry.
Source credit: https://news.yahoo.com/spacex-successfully-completes-key-test-154102320.html