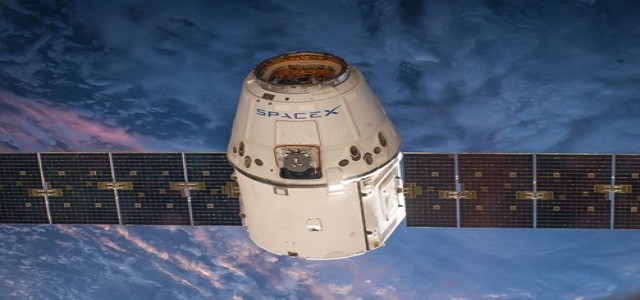 SpaceX is reportedly planning to launch satellites for its Starlink Internet network from the Space Coast in Florida.
On 25th June at 4:39 p.m., the Falcon 9 rocket is set to be launched from pad 39A at the Kennedy Space Center of NASA in Florida. The Starlink payloads will be accompanied by 2 commercial, BlackSky-owned microsatellites into the orbit. This anticipated launch will mark the 4th Falcon 9 mission of SpaceX in a period of over 4 weeks. Additionally, it will be the 11th launch of rockets by the company in 2020. Another SpaceX's Falcon 9 rocket launch with the next GPS navigation satellite of the U.S. Space Force has been scheduled on 30th June from pad 40 located at the CCAFS (Cape Canaveral Air Force Station).
The aerospace company is planning to test-fire these two rockets for the next missions. This test-firing of the new Falcon 9 booster for the GPS satellite launch has been scheduled on pad 40 this week.
Weather forecasters for the upcoming launch predicted a typical summertime weather on the Space Coast. There is reportedly a 60% chance that the weather condition could violate the weather constraints for liftoff of the Falcon 9 rocket. Forecasters further reported that the weather pattern on the Space Coast over the next days will favor afternoon showers & storms and daytime heating, with the prevailing offshore flow. The main concerns for the anticipated launch are the potential violations of the anvil cloud, cumulus cloud, and lightning rules.
The company's Starlink network has been designed to offer high-speed, low-latency Internet services across the globe. 25 launches are required in total to offer Internet coverage globally, with 12 launches to potentially cover Canada, the Northern U.S., and other higher latitude regions. SpaceX has launched 538 spacecrafts since the orbital network deployment in May 2019. This has led the company to become the owner of the largest satellite fleet worldwide. Nearly 60 Starlink satellites, each weighing around a quarter ton, can be lifted on a single launch of Falcon 9 rocket.
Source credit:
https://spaceflightnow.com/2020/06/23/spacex-gearing-up-for-another-launch-of-starlink-broadband-satellites-this-week/