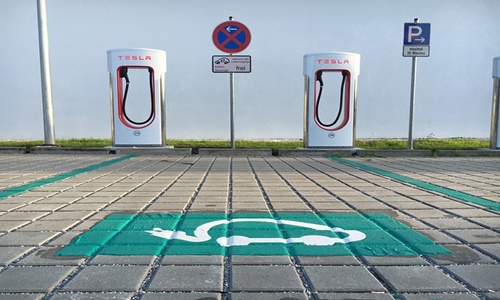 Tesla, the renowned American clean automotive giant, has reportedly released its third-quarter earnings, stating that it made $3.3 billion in net profits on $21.4 billion in revenue, despite continued supply chain bottlenecks, manufacturing delays in China, and growing competition from the conventional car sector.
Compared to the $13.7 billion in revenue in the third quarter of 2021, this is a 56% rise on a year-over-year basis. The business claimed to have $8.9 billion in free cash flow.
The earnings update follows a relatively underwhelming delivery and production report in which Tesla stated that over the previous three months, it had delivered 343,830 vehicles to customers. This figure is about 20,000 less than the 364,660 automobiles anticipated by Wall Street experts for the quarter.
Tesla claimed that the pressure to produce as many vehicles as possible at the end of every quarter was causing a bottleneck and complicating delivery schedules.
The company stated that it is reaching such enormous delivery volumes in the last weeks of every quarter that shipping becomes costly and challenging to secure. Tesla claimed that a smoother delivery schedule would result in greater cost reductions.
Tesla claims that its Gigafactory Berlin's shortcomings and the rising cost of raw materials are causing the problems. Tesla sales abroad are also impacted by a stronger dollar, which reduces profitability.
Tesla reaffirmed the information that its Semi deliveries will start in December after years of anticipation with the first electric big rigs entering service for Pepsi.
This is the first earnings report following Tesla CEO Elon Musk's AI Day, where he debuted a humanoid robot's prototype that he estimated would eventually sell for $20,000. It also arrives at the same time as Musk's contentious and erratic takeover of Twitter, which may or may not get completed.
Investors are optimistic that Musk and his executive team will achieve all their objectives before year-end, including a 50% yearly increase, despite the increasing number of diversions. However, just like distractions, doubts are also growing.
Source credit: https://www.theverge.com/2022/10/19/23411222/tesla-q3-earnings-2022-elon-musk-vehicle-delivery