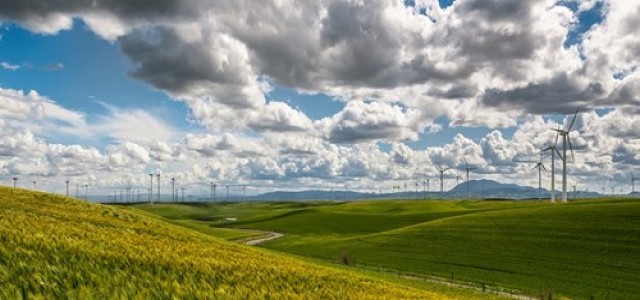 Amazon and Global Optimism have recently announced the signing of 'The Climate Pledge' by Uber, Rivian, JetBlue, Cabify, and Boom Supersonic during the Web Summit 2020. The pledge is a commitment to reaching a net-zero carbon footprint by 2040, which is 10 years ahead of the goal of the Paris Agreement.

Under The Climate Pledge, these companies have agreed to:
Regularly measure & report GHG (greenhouse gas) emissions
Implement decarbonization strategies via real business innovations and changes such as material reductions, renewable energy, efficiency improvements, and elimination strategies of carbon-emissions
Neutralize the remaining emissions with quantifiable, permanent, real, and socially beneficial offsets
Boom has been committed to making Overture, its historic airliner, a net-zero carbon aircraft in testing, development, and operation. It is one of the organizations that have been focusing on surging the adoption & supply of sustainable aviation fuels in the airline industry.
On the other hand, Cabify became the 1st and only urban mobility app in Latin America and Europe to be carbon neutral. Moreover, the company is significantly targeting to electrify the transportation fleet in Latin America and Spain to reduce carbon emissions. It is also focusing on increasing environmental protections as well as promoting clean energy via the adoption of solutions such as blockchain technology to offset carbon.
JetBlue is the 1st airline to have joined The Climate Pledge, reaffirming its commitment to taking various steps to reduce the climate impact. Furthermore, Uber has also committed to reach the net-zero carbon target by 2040. It had previously set a goal to deliver 100% of its rides in EVs (electric vehicles) by 2030 in European, Canadian, and the U.S. cities. It also has committed to reach net-zero emissions from the corporate operations by 2030.
Race To Zero is one of the global campaigns supported by The Climate Pledge. The campaign has been developed to rally leadership & support from cities, businesses, investors, and regions to ensure a resilient, healthy, and zero-carbon recovery.
Source credit:
https://www.businesswire.com/news/home/20201202005551/en/%C2%A0Uber-Rivian-JetBlue-Cabify-and-Boom-Supersonic-Sign-The-Climate-Pledge