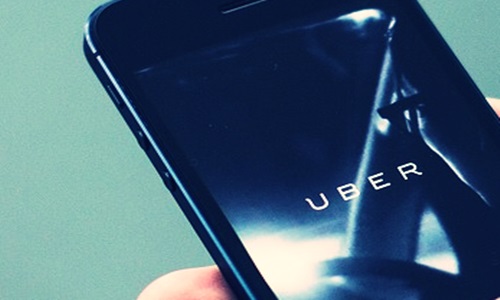 Uber's latest IPO comes along the heels of investors' inclination towards new listings.
Uber Technologies Inc., the San Francisco-based ride-hailing firm, has made it to the headlines for its decision to be listed on the iconic New York Stock Exchange (NYSE) for the firm's imminent IPO (Initial Public Offering), which is said to be one of the five greatest listings of all time. Sources familiar with the development cite that the ride-hailing major is likely to publicly file for the offering this April, which is expected to lead the company to be valued at a staggering $120 billion. Sources added that Uber would need to float only about 16 percent of its shares in order to be included in the top five, provided the company reaches the gigantic valuation. As per data compiled by
Bloomberg
, Uber, by picking the world-recognized trading floor located in the heart of New York's Wall Street, is apparently vying with its rival Lyft Inc., which will reportedly begin trading on the tech-heavy NASDAQ Global Select Market. For the record, several major technology verticals such as Microsoft Corp., Alphabet Inc.'s Google and Apple Inc. currently trade on NASDAQ, the exchange that once influenced tech upstarts to go public. If industry analysts are to be believed, an advantage quite big for Uber's new relations with the NYSE is that the company's current board member John Thain, had served as the Chief Executive Officer at NYSE from 2004 to 2007, and Uber's present Chief Financial Officer Nelson Chai was formerly the NYSE finance chief. Reports added that the NYSE has superseded NASDAQ over the years by attracting technology giants including the Alibaba Group, Snap Inc. and Twitter Inc., since Facebook Inc.'s NASDAQ listing was afflicted by some technological malfunction about seven years ago. Allegedly, Uber has been involved in certain controversies like sexual harassment claims, data breaches, etc. for creating disruptions in the taxi industry across over 60 countries worldwide.