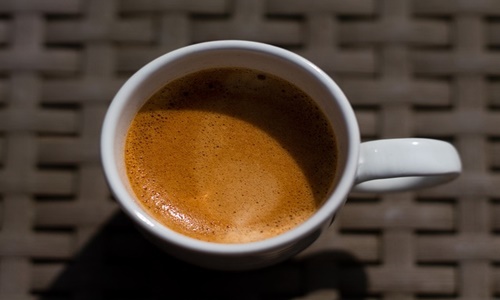 Waitrose, the British supermarket chain, has reportedly decided to bring back its free coffee offers that it withdrew for loyalty card members, to rekindle the supermarket's dwindling earnings as customers tighten their expenditure.
After a pilot test earlier this year, the chain is bringing back the benefit for holders of myWaitrose cards across all its locations starting next month after suspending it during the initial months of the pandemic.
The John Lewis Partnership-owned store is bringing back the benefit after revealing last month that sales were down as consumers turned to less expensive competitors amid the cost-of-living problem.
Its free coffee offer experienced a rocky history since its inception in 2013, as in 2015, Waitrose had to remind its customers to buy a snack first to enjoy the free coffee.
Long lines eventually forced the supermarket to urge consumers to purchase something to obtain a beverage in 2017, after the offer garnered great appeal among non-spending tourists and students.
The reintroduced promotion requires MyWaitrose cardholders to purchase something and carry their own cup to receive a daily limit of one hot beverage. When the deal restarts across Waitrose's 331 UK stores, excluding service stations and garages from November 7, Americanos, cappuccinos, lattes, and tea will be available.
Waitrose launched a new agreement with Caffè Nero to switch to premium coffee beans and indicated that loyalty cardholders will now be receiving better free coffee.
Waitrose posted sales of £3.6 billion ($4.05 billion), a 5% year-on-year drop in sales in the first half of 2022, and its operating profit also plunged by over £90 million ($10.1 million) to £432 million ($487 million).
As per sources, consumers have been flocking to bargain supermarkets like Aldi and Lidl, with the former now having approximately double the market share of Waitrose in Britain.
In February, the upscale supermarket eliminated another well-liked offer for loyalty card holders, a free newspaper with a £10 ($11.27) purchase. However, there are no plans to reinstate this offer.
Source credit: https://www.theguardian.com/business/2022/oct/16/waitrose-to-bring-back-free-hot-drinks-for-loyalty-card-members